Kilmore Quay Marina, Wexford, Ireland.
Welcome to Kilmore Quay Marina, Ireland's hidden gem where the Irish Sea meets the Atlantic!
Kilmore Quay is a modern 60 berth marina with all the facilities you would expect. This beautiful working fishing port is renowned for its thatch cottages, stunning Saltees Islands and the easy going nature of the locals. Got a little time for on-shore activites? why not check out the many local attractions?
Avail of 50% discount on visitor berthing on a trip to Wales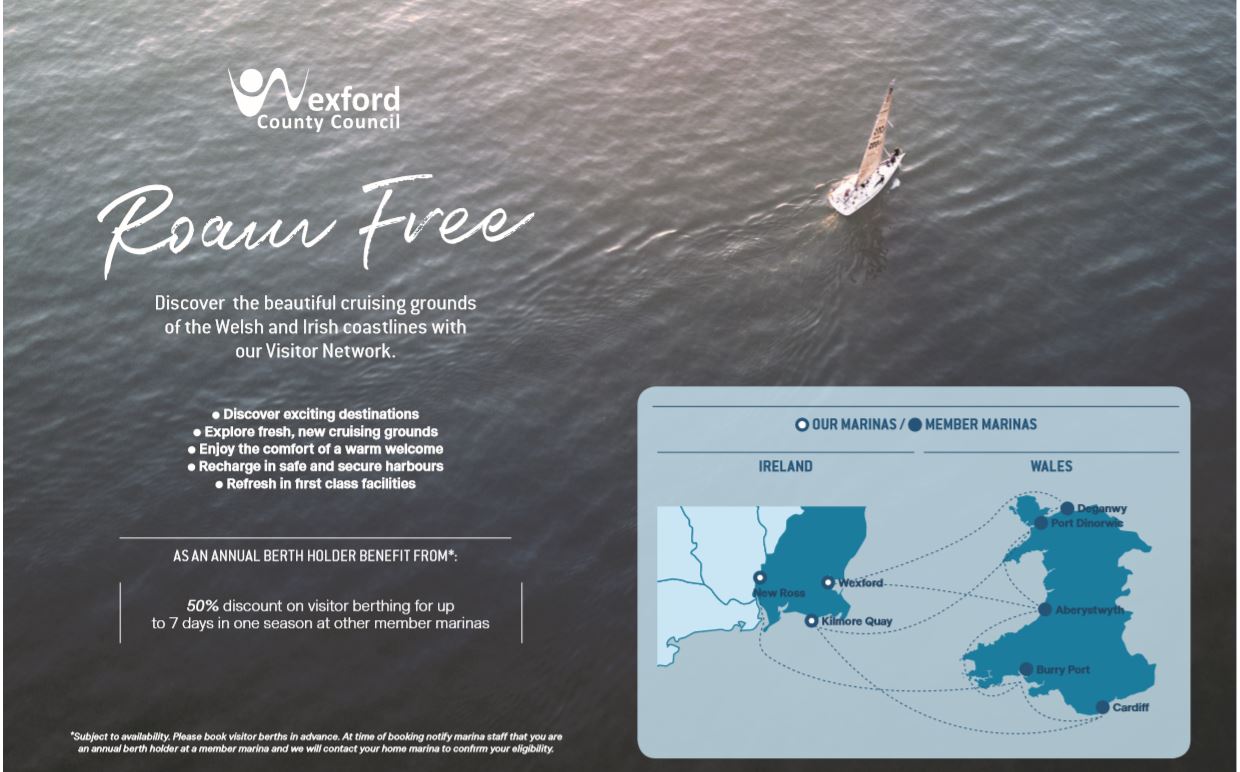 Take a stroll around Kilmore Quay