Berths – 60 (15 visitor)
Fresh water – available at all berths- free
Electricity – available at all berths- prepaid card €5
Showers / Toilets – located in the harbour office – €1
Slipway – 24hr access during all stages of the tide, buy your permit in advance by phoning the Harbour Office.
Public Telephone – in Stella Maris Centre www.kilmorequayweb.com
CCTV – 24hr monitoring
Wi-Fi Broadband – free – contact harbour office for current login password
Pump out station – located at bottom of main gangway
Fuel – Filtered white diesel berth available, 24hrs self service, payment by credit \ debit card only.
Repairs – local engineering firm Brian Kehoe – 0872135732
Chandlery – Kehoe Marine 053 9129791 www.kehoemarine.ie
Bike Hire – Contact Harbour Office
Sail Training – Dermot Greer 087 1713800 www.sailingireland.ie
Waste Disposal – At rear of harbour office – general, recycles,galley, batteries. Please contact the Harbour (Wex & KQ) , Marina (New Ross) office for further information on Wexford County Councils Waste Management Plan.

Please note Category 1 International catering waste is disposed of seperately, contact the Harbour Office for further details.
Passenger Pontoon & Diesel Self-Service 24/7.
A new passenger Pontoon has been installed to the South &West of the slipway, it also accommodates the Diesel fuel berth. This is self-service and is available 24 hours a day using a credit or debit card, follow the instructions provided at pump.
Harbour Office
The Harbour Office is located on the west pier with both stepped and ramped entrance for ease of access. The laydown area and car park are situated to the west of the office with 2 accessible parking bays also available.
Opening Hours:
Summer 8am – 8pm / 7 days
Winter 9am – 5pm / Mon – Fri
The on-duty Harbour Constable can be contacted on +353 87 900 1037 Or +353 87 357 0271
Telephone : +353 53 9129955
Fax : +353 53 9129915
Email : assistant.marineofficer@wexfordcoco.ie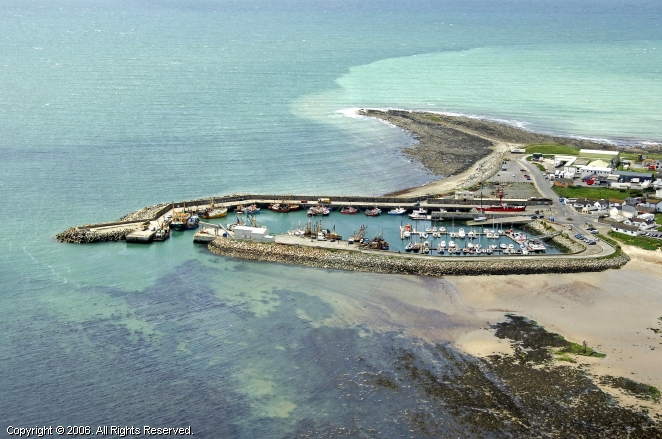 Marina Access
Marina access is via mobile phone 087 1683152, contact the harbour office prior to arrival to preauthorise your phone for this free service. Please close the gate after you.
Safety
The safety features on the marina are based at strategic locations. Please take note of the Safety Plan on the sign at the marina gate. Lifejackets MUST be worn by all children under 16 years of age. Lifebuoys are strategically placed all around the harbour. Swimming is not permitted in the harbour. Punts / Tenders, etc. must not be left a/side vessels in the harbour. Cars must not be parked on double yellow lines in the harbour area. Waste oil and pump-out facilities are available, see Safety Plan. Refuse containers are strategically located in the harbour and marina area.
Slips in County Wexford
Slip way permits costs €100 annually (Jan to Jan) or €25 daily at Kilmore Quay, Wexford & Courtown). To pay your slip fee please ring Kilmore Quay Harbour office 053 9129955, 087 357 0271 – 087 9001037 – 086 3889652. Please ring in advance to allow for setup procedure.
The fee covers the upkeep and maintenance of all the slips in Co Wexford.
To get access to the Wexford & Courtown slip barriers, ring the Harbour office on the numbers above. On payment, your mobile phone number will be added to the system by staff. When you then ring the relative barrier 087 375 5571 for Wexford or 085 241 8919 for Courtown (numbers are posted on signs at barrier locations) the barrier will open. No phone charges apply to use the system.
You will be posted out a receipt, and two slip permit stickers. Put one sticker on your boat and one on the window of your car.
For those using the Wexford slip check out our Nav App on the Home page. www.wexfordharbour.com
The out of office emergency contact number for the barrier at Wexford & Courtown Slip is 087 2551864 this number is only to be used in an emergency where someone is locked inside the barrier.